 Hypnotherapy auido apps available on iTunes
Specialist hypnotherapy packages
Specialist hypnotherapy packages are also available.
Books
Stop Smoking in One Hour
Slim While You Sleep
Free Yourself From Fear
Hypnosex
Hypnotherapy audio book apps
You can download apps from iTunes containing the e-book
and audiobook versions of my books, together with a suggestion audio.
Stop Smoking in One Hour
Free Yourself From Fear
Slim While You Sleep
Hypnosex
It sounds too good to be true, but the academic research figures back up Valerie Austin's claims that this is the easiest way to stop smoking. It is effective even for the most hardened smoker who has been a slave to the habit for years. This audio book contains powerful information about smoking and a special stop smoking audio.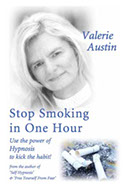 Self-Hypnosis can help you overcome anxiety, panic attacks and phobias. This special audio book has important information so you can understand phobias and panic attacks, preparing you for the all important 'fear hypnosis audio' which has been specially created to help you rid yourself of your fears.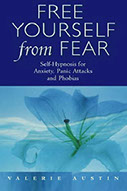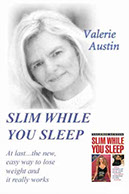 ONE NIGHT COULD CHANGE YOUR LIFE. Containing guidance for healthy eating, the main emphasis throughout is on the re-programming of the mind by hypnosis to lead to a permanent change of lifestyle and control of weight problems. As well as the talking book, this app contains two audios - one for when you are sitting or lying down and the second for when you are asleep. This second audio is the secret of this powerful weight loss package.
'This Self Help Love Tool Kit' is a 'must buy' for your successful relationship.
Included are two specially designed and tested Blueprint for Love self-hypnotic audios that you can play separately after you have listened to the audio book. One specially designed for men and one for women. This unique audio love book instructs listeners how, using the amazing powers of self-hypnosis, to clear your mind of obstructive inhibitions that may be preventing you from enjoying the most satisfying sexual fulfilment you have ever known.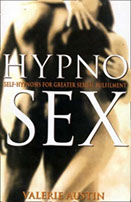 Stop Drinking
Is your social drinking beginning to ruin your life? Have you decided on a healthy lifestyle? For those who cannot say 'no' to alcohol this is app is for you.
Fear of Flying
Fear of flying is a surprisingly common problem but it can easily be treated with hyponsis. Rid yourself of this phobia by using this app.
Grief
This powerful app helps the person who is newly grieving or the person whose grieving is as still as painful as ever despite the passage of time.
Fear of Ageing
A fear of ageing can develop into a phobia and can seriously start to affect your life. If you are at all in fear of ageing then you can benefit from this powerful app.
Shy When Talking to Others
If you suffer from social anxiety or just feel shy, embarrassed, tongue-tied, self conscious, ill at ease, out of your depth, or uncomfortable when around or talking to people then this app is a must for you.
Hypnotize your Bank Manager
Learn an easy thress step program to hypnotize your bank manager using covert hypnosis. As a bonus, it includes a special hypnotic audio to hypnotize YOU into being fully confident in your personal and business life.
Stress Buster
You may not be stressed today but what about tomorrow? It creeps up on you when you least expect it. Here for the first time is your own emergency de-stress kit for your mind.
Self Hypnosis by Valerie Austin